Hike & Kiss, 2 days hike in autumn,  night in a Rifugio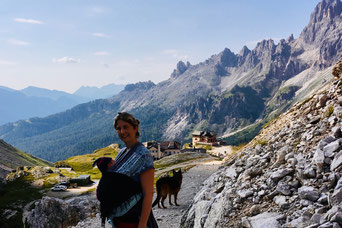 Rafa was 6 weeks old when we went on our first "long" hike in the Dolomites. I needed so much fresh air and to feel like a woman again! I made this list after this 2 days hike with overnight in a served rifugio (with food, water and warm bed!), considering what we used and what we wished we would have had!
Do not forget to add food and water to the list! 
Enjoy!
Hike&Kiss, 2days hike, night in a rifugio
A Downloadable check list of item to take with you for a autumn 2 days hike in a served rifugio... Enjoy!!!
Hike&Kiss_2days_Rifugio.pdf
Adobe Acrobat Document
361.7 KB