Finding motivation &
1000 hours outside: a Welsh story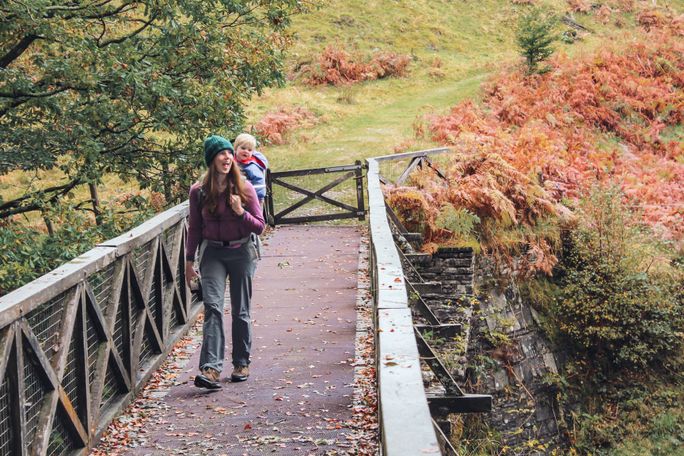 Adjusting to life with a tiny human is no small undertaking, a whirlwind of euphoria and an overwhelming realisation that they are entirely dependent on you. Bringing a new life into the world is incredible, lifechanging… but does it have to be lifechanging in every aspect…??
I was fortunate to have an uncomplicated pregnancy, and this meant that I was able to hike, albeit slowly, right up to labour and delivery. While waiting for our baby to arrive I made grand plans to explore Wales and the UK with our daughter (and 2 cocker spaniels) during my 12 months maternity leave. I'd researched baby carriers and simple routes to get us started in the early post-partum days, and at no point did I stop to think whether my aspirations were achievable. 
I received advice from family and friends that I should be taking it easy and that I wouldn't be able to continue with the long walks and hikes once the baby arrived. Exploring the outdoors and being amongst nature is where I am happiest and the thought of that changing so significantly was a worry to me. Their advice gave me food for thought but ultimately made me more determined to maintain my outdoors lifestyle. Surely if being outside has such a positive impact on me then it can only be good for my baby too?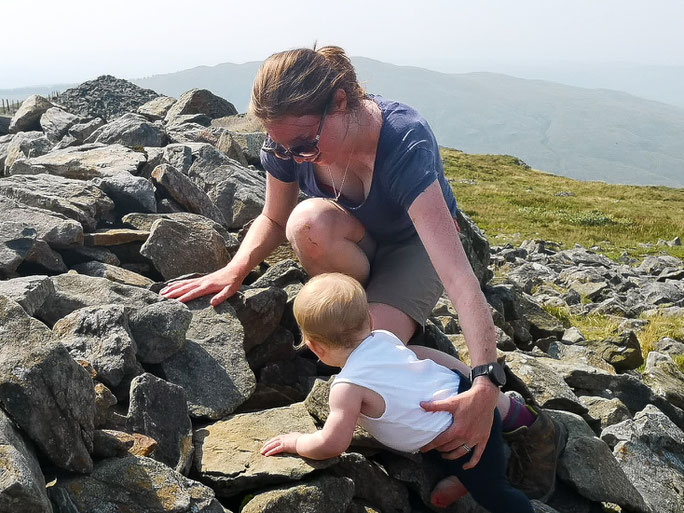 Accepting the reality that it might not be quite as simple to get outdoors as frequently with a baby in the early days, I focused on looking for motivation to make getting outside with our newborn daughter a priority every day. Discovering the 1000 Hours Outside website was so helpful, the concept was created by Ginny Yurich, an inspirational mother and advocate for immersing children in nature. With lots of information on the many benefits of a childhood spent outside, I was reassured that with some effort I could maintain our outdoors lifestyle while providing important and enlightening experiences for my new baby – it was a win, win situation!  
"1,000 hours outside, though daunting, is doable over the course of a calendar year. The entire point of 1000 Hours Outside is to attempt to match nature time with screen time." Ginny Yurich – Founder of 1000 Hours Outside.
Our 1000 hours outside challenge started 2 days post-partum with a 3.5km walk along our local cycle path. By two weeks post-partum I was packing everyone (Baby and dogs) into the car and solo walking woodland trails with steep 400 feet climbs. I remember feeling on top of the world as I stood 400 feet above the woodland below with my daughter sleeping contently in the wrap on my chest. I eventually built up to climbing local mountains Plynlimon Fawr (752m) and Cadair Idris (893m) with my growing girl. Taking part in the challenge was a huge motivator during these precious weeks and months and gave me the confidence to be adventurous with my tiny baby and make wonderful outdoor memories.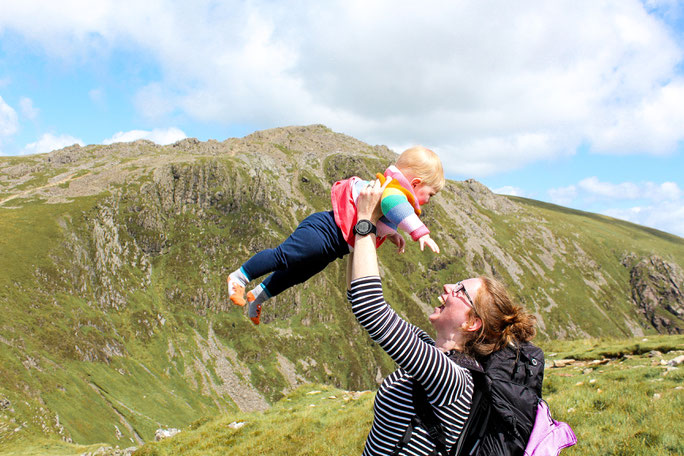 Covid-19 quickly put a stop to some planned adventures around Wales and with restrictions in place I looked closer to home for daily walks and spots to immerse ourselves in nature. The pandemic brought with it fear and uncertainty which made getting outside even more important for our physical and mental health. There's a lot of science about the physical and mental health benefits from spending time outdoors and I could wax lyrical about the positives.
Here are some of the positives I have experienced and observed in my daughter:
• Reduced anxiety and a positive impact on my mood
• Improved focus
• Maintaining a healthy lifestyle
• Caring for our environment
• Development of motor skills
• Learning through nature play
• Socialisation (albeit at a distance) 
Our best days physically and mentally are days where we get up and get out… sometimes planned, often not. While we wait for the opportunity to explore, we will continue to have mini outdoor adventures from our doorstep and embrace natures beauty in our local area. 
Whether you spend a few minutes or a few hours outside each day,
it is time well spent!