Growing up, I spent a lot of time playing outside. I climbed trees, rode my bike around the
neighborhood, built tents in the backyard, chased fireflies after dark, and played kickball with the neighborhood kids. At the time I didn't see myself as outdoorsy. It was just what kids did!
When I reached college, I started going on backpacking trips in rugged wilderness areas almost every summer. I'm talking the kind of trip where you carry everything you need to survive for a week on your back and only one pair of underwear. I had never done anything like that before but felt completely in my element!
That was when I fully realized that nature and time spent outside were very important to me. So although I didn't know it when I was a kid, you could definitely say I've been cultivating a love of the outdoors since I was young!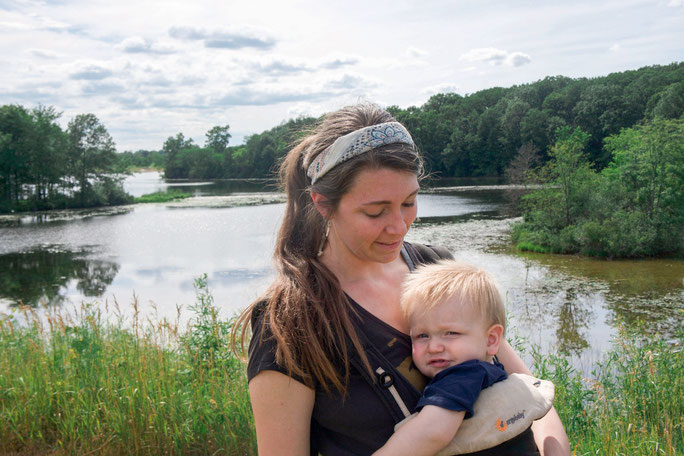 So many of my cherished childhood memories are of playing outside, and before even having kids I knew I wanted to share as many outdoor experiences with them as possible. (And that was without even considering that playing outside is so important for health and development!)
It's also a great opportunity to unplug for a bit and be present with the ones we love without
distraction. I wanted to give my kids the gift of a childhood rich in memories of outdoor
experiences that they will be able to recall fondly as adults.
When I had my firstborn, we were living in an apartment in a pretty industrial city. We didn't have much access to nature or even our own personal outdoor space. I would have given anything to just have a backyard at that point!
I realized that I was going to have to get creative to give my son the same outdoor opportunities that were so readily available to me as a kid. I couldn't just send him outside to play with the neighborhood children like so many in the past have been able to do. That just wasn't our situation.
So, we did a ton of research into our area to find nearby parks, nature preserves, beaches, etc. Anything that would provide a spot for some outdoor time with our little guy! It was difficult and required quite a bit of driving on our part during those early years, but it was so worth it!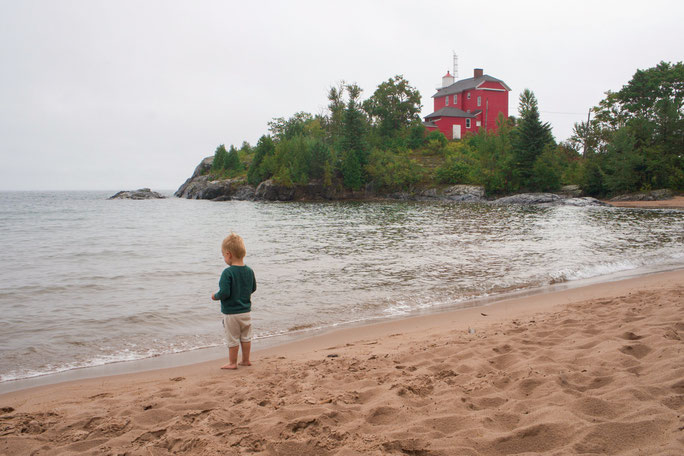 I loved having my baby sleeping peacefully on my chest or gazing around in curiosity at the sky and trees while we hiked. It was so precious to watch him begin to explore the world by
splashing around in the water, digging his hands into the dirt, or playing with sticks and rocks.
We never let having kids stop up from carrying on with our outdoorsy vacations and exploring new places. True, we did have to alter them a little bit. We still haven't been backpacking since having kids. I know that it can be done, but it's just not something that I'm willing to put myself through at the moment. I know my limits.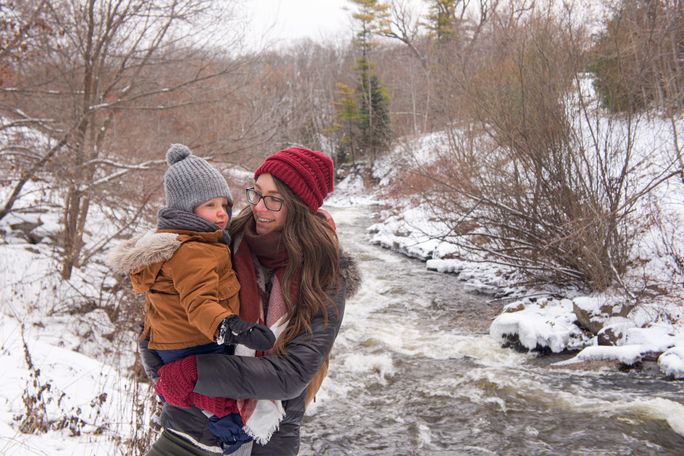 But we've found other ways. Instead of driving eight hours away to reach a rugged wilderness area, we'll drive four hours away and stay in a home that's close to plenty of day adventures. From there we'll go on hikes or hit the beach. It's all about finding what works for you!
It may have taken a little extra work to figure out how to approach the outdoors with kids, but
we're so glad we did! After a couple years with our little guy, I felt inspired to share outdoor
inspiration and activity ideas with other families.
It's no secret that kids these days have seen quite a decline in time spent playing outdoors
compared to previous generations. At the same time, screen time is on the rise. It's so sad to
think that kids are being robbed of classic childhood experiences!
I know there are a lot of reasons for this that can be difficult to overcome. It could be due to a
lack of time, or safe play space, or just not knowing what to do or where to begin in the first
place. I believe you definitely don't need to be "outdoorsy" to create wonderful experiences for your kids!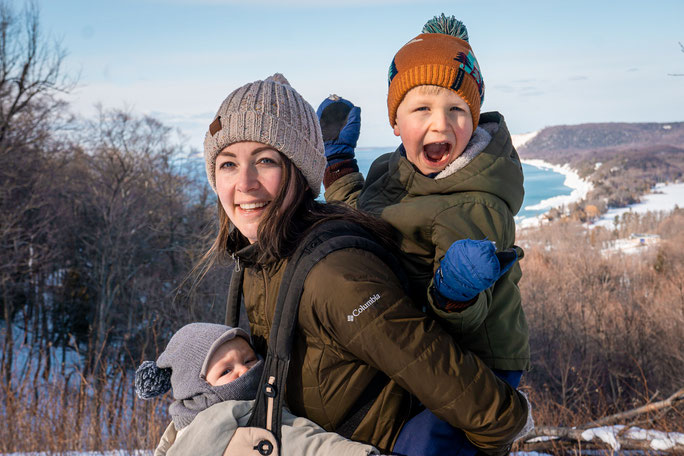 A few years ago, I came up with the concept of Our Days Outside, which is what I named my
blog. It began with just sharing our personal experiences in the outdoors. Over time, I've added nature crafts, simple backyard play ideas, outdoor learning activities, and some tips and tricks that we've learned along the way.
The goal of the blog is to help other people find whatever they need in order to get their kids
outside! For us, the result has been wonderful memories and time spent bonding with our son and now our new baby girl. I hope that it can help other families accomplish the same!